SEP 12 2021: Feel Bad All The Time

This bookmark was a late-2020 ask from author
Ben Arzate
, to create a vaporwave-inspired bookmark he could include with his books. He'd sent along some samples of colors and artwork, and even though I'm not intimately familiar with the aesthetic, I researched it and put together some mockups (not shown here) to make sure we were on the same page, and then I contacted my friend
Daphne
, a pretty killer Greek artist based in Portugal, and asked if she wanted to collab on it—we'd lightly toyed with the idea of comics stuff in the past, but it'd never lined up.
Anyway, I put on Poolsuite FM at Daphne's recommendation, to immerse, and decided to take an emotional approach to the prompt, while she came up with some striking riffs on the "crying girl" trope. Because it's an intentionally lo-fi aesthetic, the struggle was in balancing it so it'd look eye-catching and unpolished. I placed Daphne's crying girl at the foreground very little blending so it'd look like it was cut-and-pasted right out of a screencap, glitched up the backdrop, and threw in a random-ass dolphin hopping over a palm tree for good measure. I believe the text says something like "I Feel Sick," to complement Ben's
Feel Bad All The Time
branding. I don't know how true to the vaporwave aesthetic it actually ended up being, but I adore that it's campy/ridiculous and very melancholy.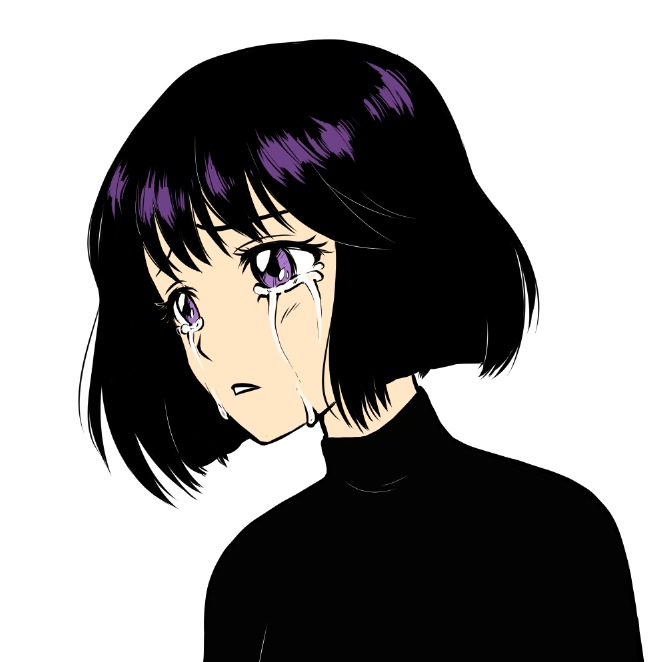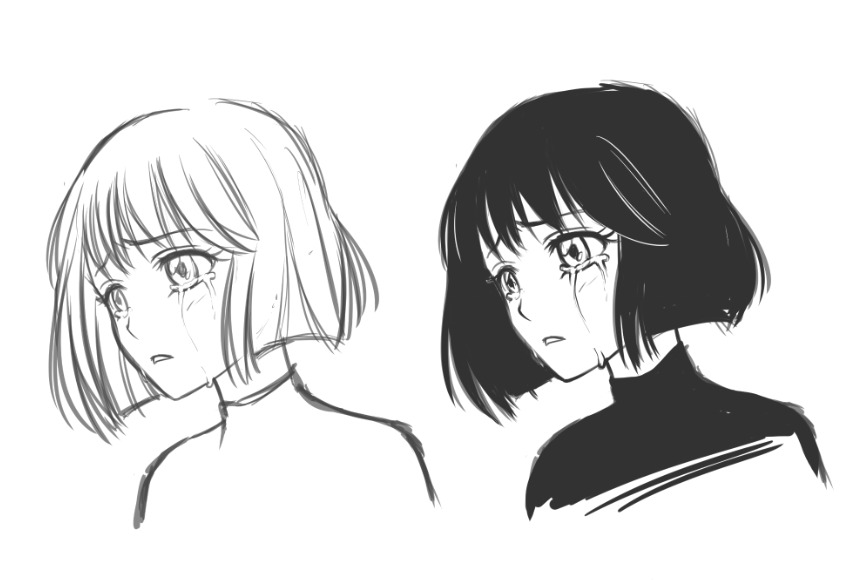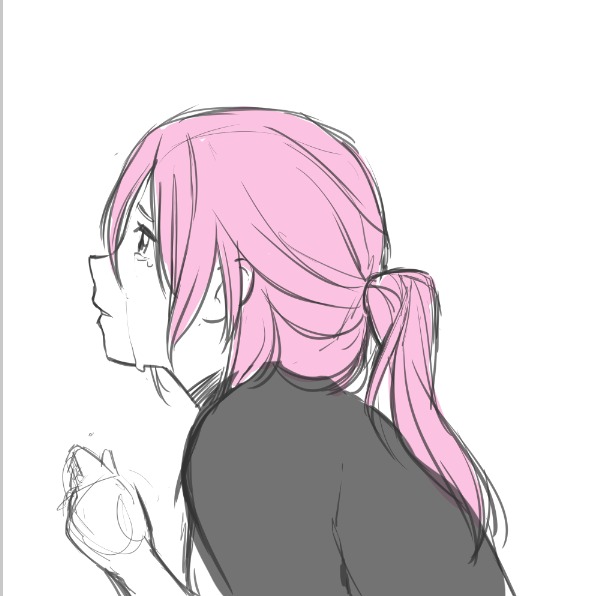 SEP 8 2021: Sam Pink Remastered

I recently completed a five-book series of covers to Sam Pink's early novels, (plus a new one that hasn't had its reveal yet). I'm quite happy with how these turned out. Lo-fi, melancholy, organic.

The books are chronologically dressed (2010-2014), each with artwork that was produced around the time the specific book was written. I was allowed to interpret/remix the covers according to how the novels spoke to me. I aimed at a vibe somewhere between Daniel Johnston and Harmony Korine, which is where I think Sam's work sometimes rests. These were a lot of fun to revisit.
MAY 23 2021: The Yeezus Book

Book design isn't something I ever saw myself freelancing, but I fell in love with the process while figuring it out for my own press. These days I'm even dabbling in cover design, though I'm not ambitious enough to call myself an actual cover designer—that's a separate skillset that takes years of development. But I'm definitely learning and improving.

Speaking of, these are some photos from KSP's 2018 coffee table experiment, The Yeezus Book, which is now out-of-print. I'm very proud of how it turned out. The sketches (and these photos of the book) were by a brilliant multidisciplinary artist, Fabian Louis. Matthew Revert contributed the skull/crosses stuff and cover wrap. Because of time constraints and some setbacks, I was editing the book as I was laying it out and doing some graphic design stuff, which was challenging and stressful considering I don't come from a graphic design background. Six straight weeks of hell with 10-16 hour workdays. Revert says he watched me level-up almost daily in real-time as I figured out new solutions on the fly. I haven't met a typesetting/internal design ceiling since. (Though, to be honest, I also haven't tried to tackle anything as demanding.)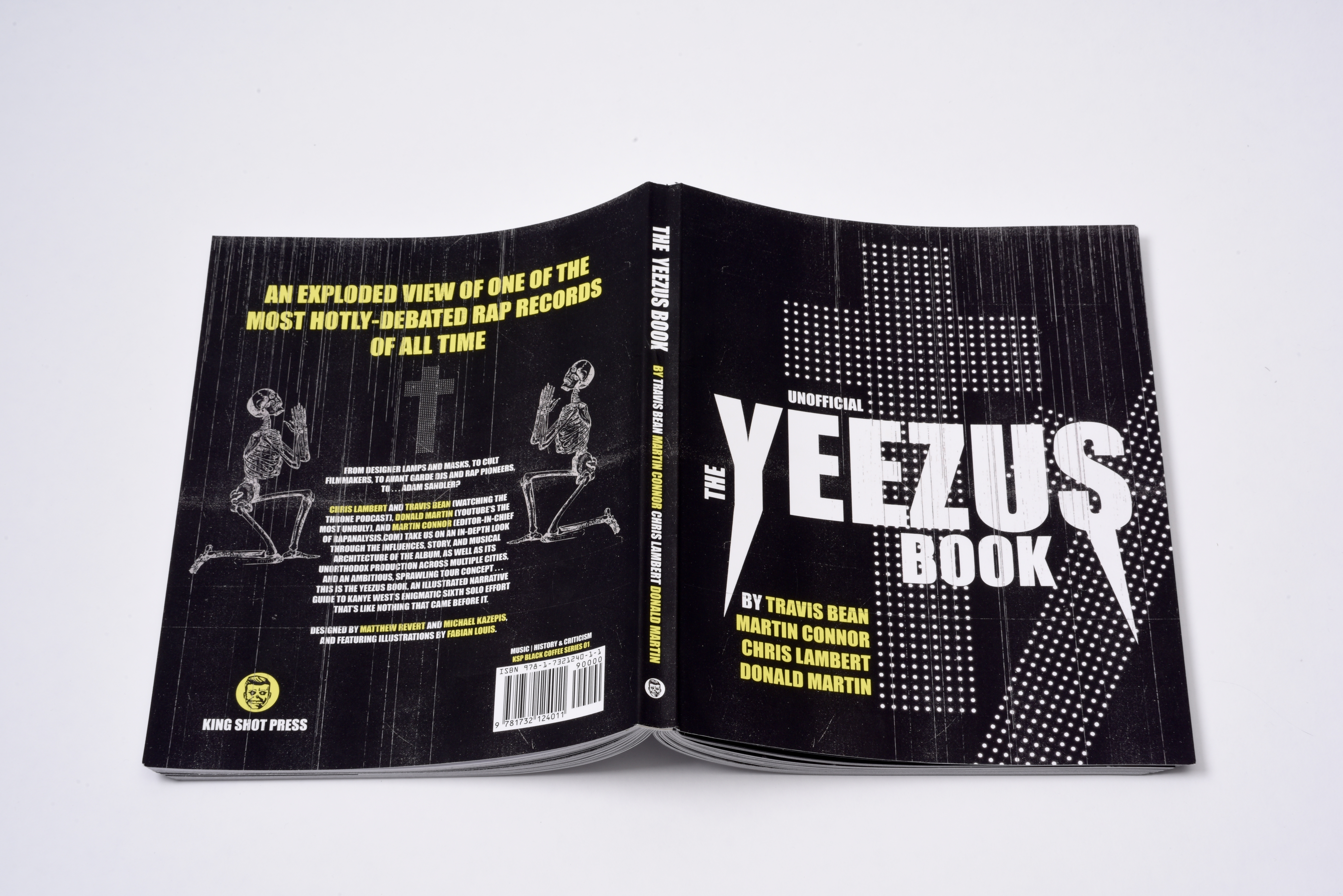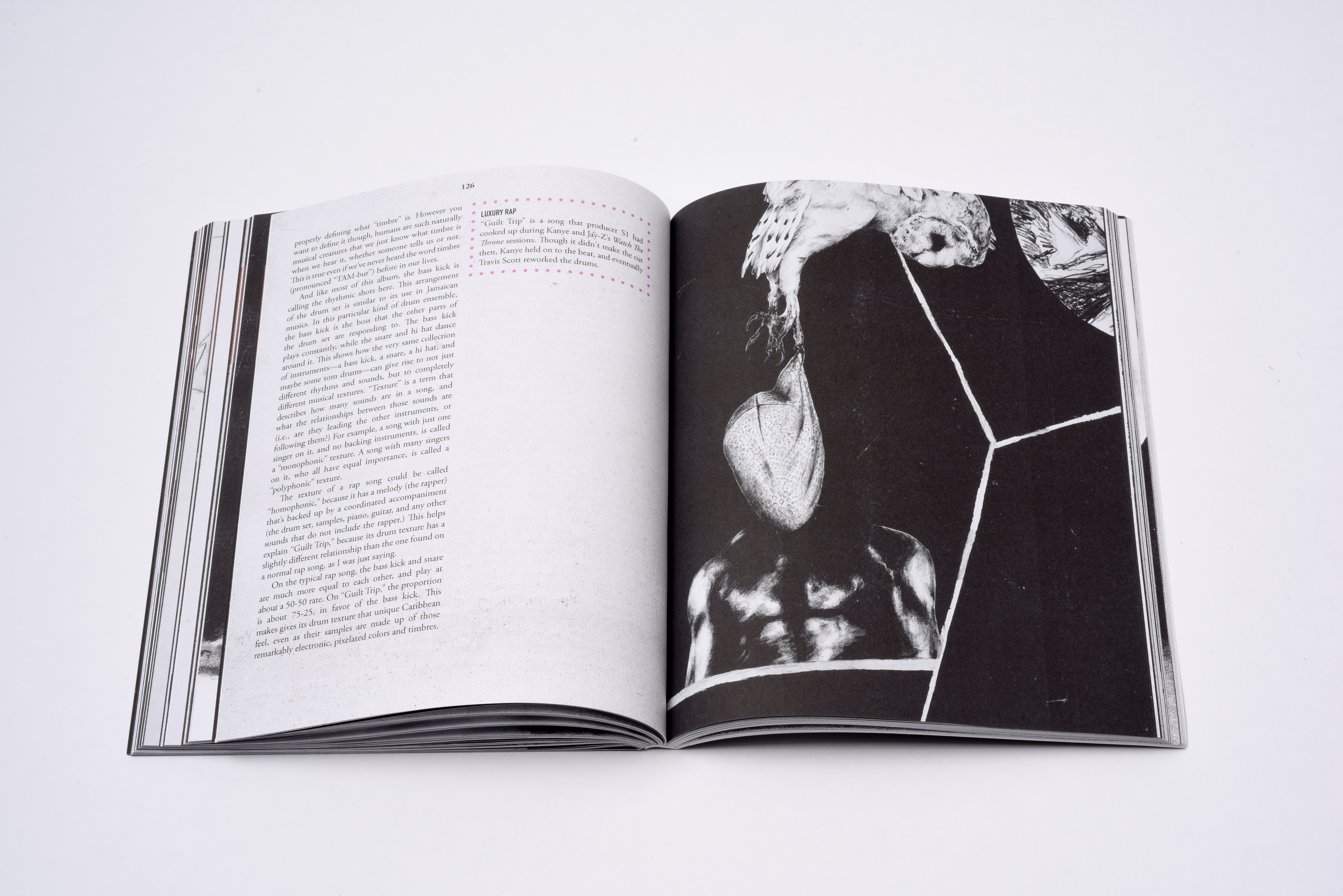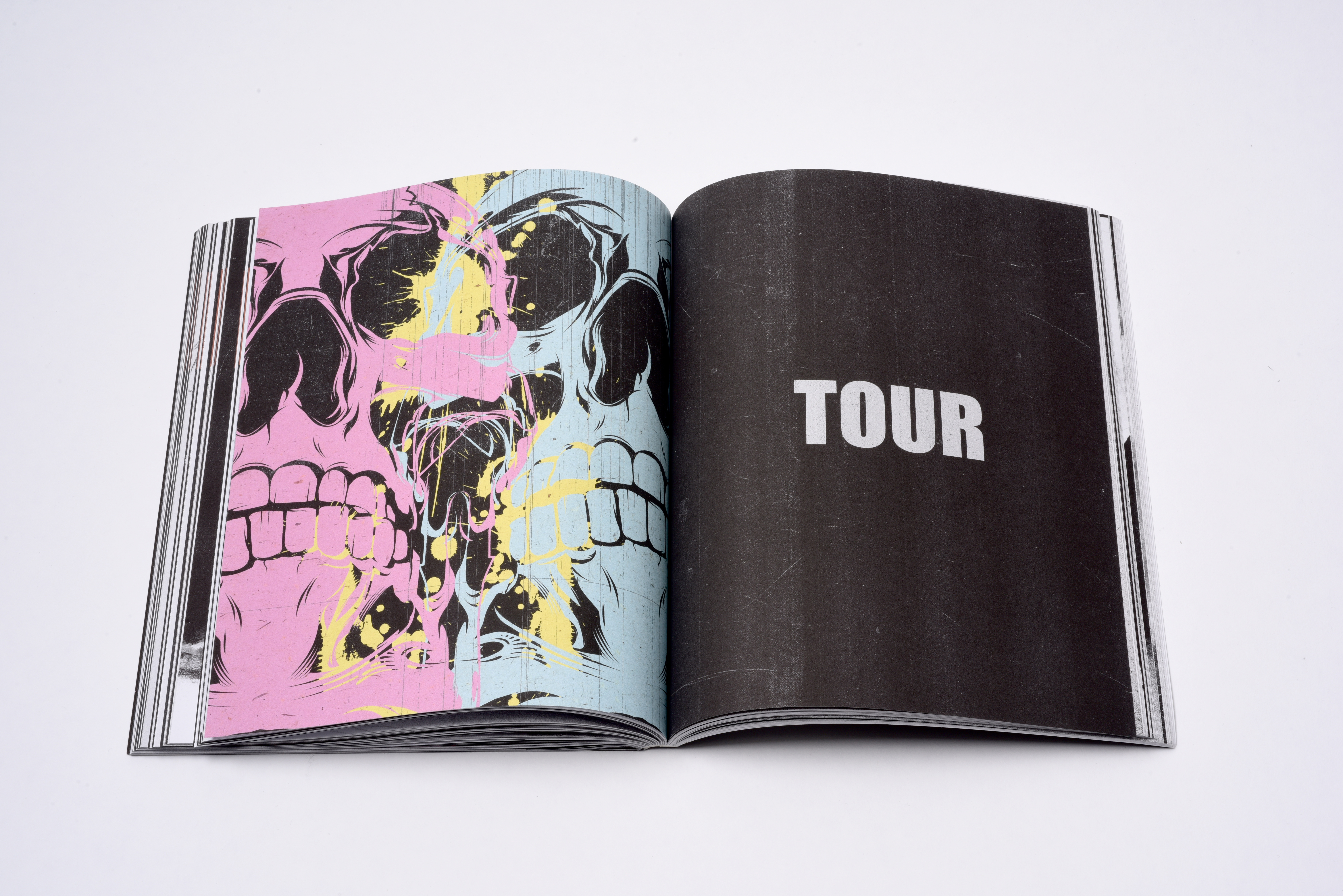 MAY 22 2021: Growing Into A Role

D'Angelo Barksdale: "You can say you're somebody new, you can give yourself a whole new story. But what came first is who you really are and what happened before is what really happened. And it don't matter that some fool say he different. Because the only thing that make you different is what you really do, what you really go through. . . Like, all them books in his library. He frontin' with all them books, but if you pull one down off the shelf, ain't none of the pages ever been opened. He got all them books and he ain't read near one of them. Gatsby, he was who he was and he did what he did. And 'cause he wasn't ready to get real with the story, that shit caught up to him."

I think about that monologue from The Wire a lot. D'Angelo was my favorite character in the early seasons, surpassed later by Marlo Stanfield, who plays at the narrative fulfillment of much of D'Angelo's wisdom. Stanfield is like Gatsby by season five, he's still who he is when he gets to the new place, and it does catch up to him.

Personally, I've always thought it better to pass on "success" when you aren't ready than to just try to ride it and be bucked off and trampled. I kicked the brakes on King Shot twice in seven years when it felt like it was growing way too rapidly. Maybe that's too cautious for some people, but I believe in a steady process. The way I see success these days isn't just hitting a target a couple times—it's stability, longevity. It's laying a foundation to support height. It's not burning out.

When I lived in Greece, I worked for a family-owned hostel for several years. At one point, they launched a bar adjacent to it. It wasn't the best setup. Cheap/utilitarian decor, few beer options, handful of bottles of well liquor, basic mixers. About as minimal as you could be and still call the place a bar. At the time, I didn't understand: The hostel was profitable, surely they could come up with something nicer. But there was a method to it, and it was exactly how they'd built the hostel itself. Keeping the expenses minimal means the business becomes sustainable much sooner. While growth takes a little longer, this means you also have time to establish a system, to refine, to get better, to expand organically and without excess risk. Over the years, that bar has evolved. Gradual renovations, nicer drink options, more staffing, etc. Today, it's a pretty damned nice place that benefits from the hostel attached to it, but doesn't necessarily rely on that. Regulars—locals, expats, diplomats, et al—now come to drink there. It's a business that's entering its second decade.

IYKYK.
MAY 21, 2021: Some Advice

Carr: "This is the shark: a blood-hungry thing, utterly addicted—a machine made to hunt the thing it desires."


Earlier today, I reached out to Brian Allen Carr for some advice on taking a concept for a novel that sounds kinda stupid and writing it in a way that's actually damned good. As he did with his book, Motherfucking Sharks, which transcends where it shouldn't.

So, how'd he pull that off?

His answer was that he kept it simple. Looked to various sources for scene/trope inspiration, then fucked up his unique takes on those scenes/tropes with weird shark shit, then made his primary focus finding the right language to tell it.

This tracks. It's a book that's surprisingly quick to acclimate to as a reader, despite the weird nature of it, and I think that's due to a combination of its simplicity and familiarity, and that it's given enough space to breathe and be heartfelt. There's also a poetry in its execution, the sentences have an almost Faulknerian flow, so you never actually feel stupid reading a book where it's raining fucking sharks in the desert. The concept might seem pulp, but the execution isn't.

Most interactions with Brian over the years have been like that; I walk away with something I hadn't been thinking about, the moment I needed to. He's a fountain of storytelling wisdom.